The Sand-Breaker
The cave II | Theoterical project 2016
The « Sand-Breaker » is a variation on the theme of den dwellings, a half buried refuge in the heart of the desert.
From afar it appears light and airy, a coma on the horizon, a concrete sheet undulating in the wind over a petrified sea.
Everything seems to be stuck in remote ages, leaving this enigmatic ruin floating in a scenery of motionless waves. The wind and the sand, like patient actors, participate in this ambiguous play. Are we seeing the slow sinking of a ship wreck or is it a marine fossile progressively emerging ?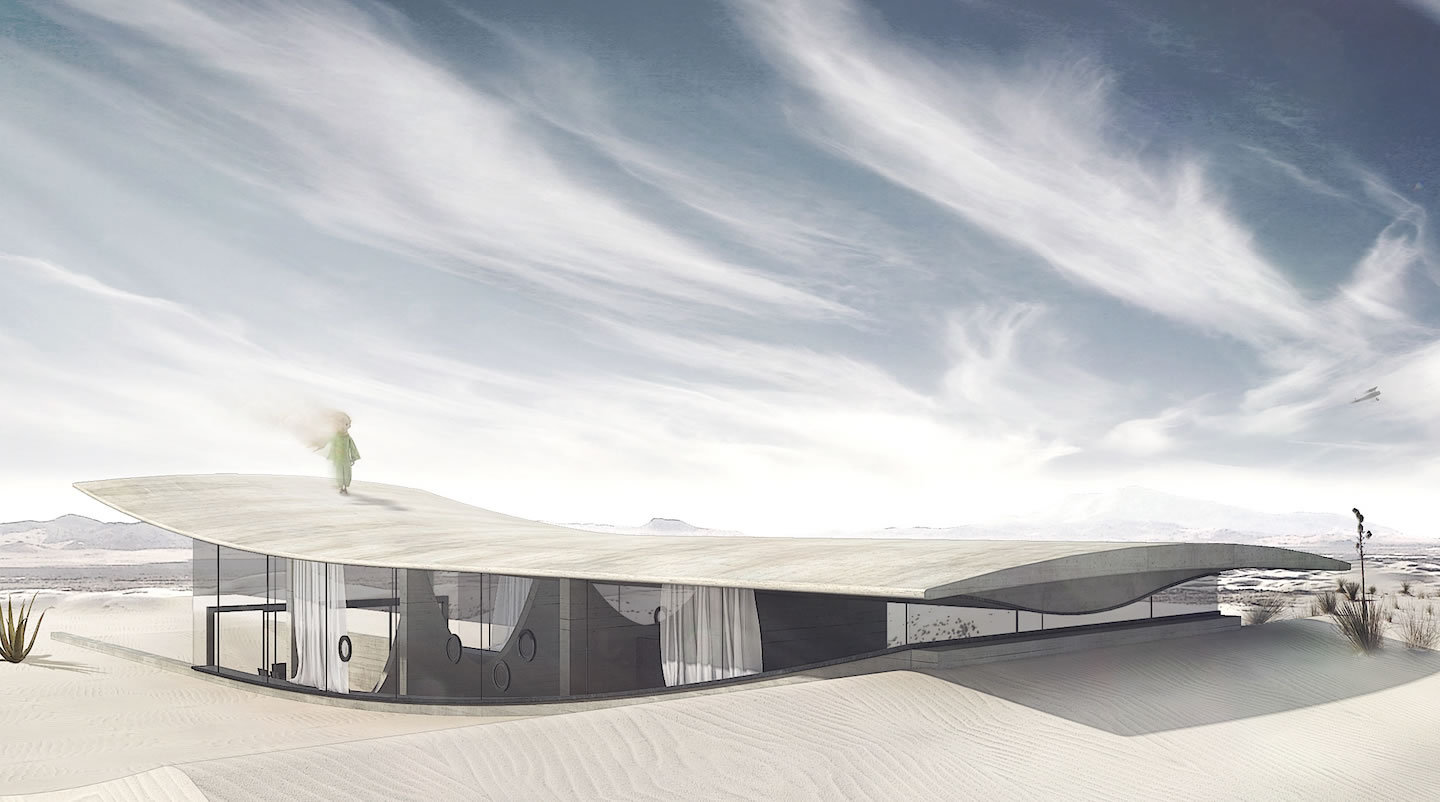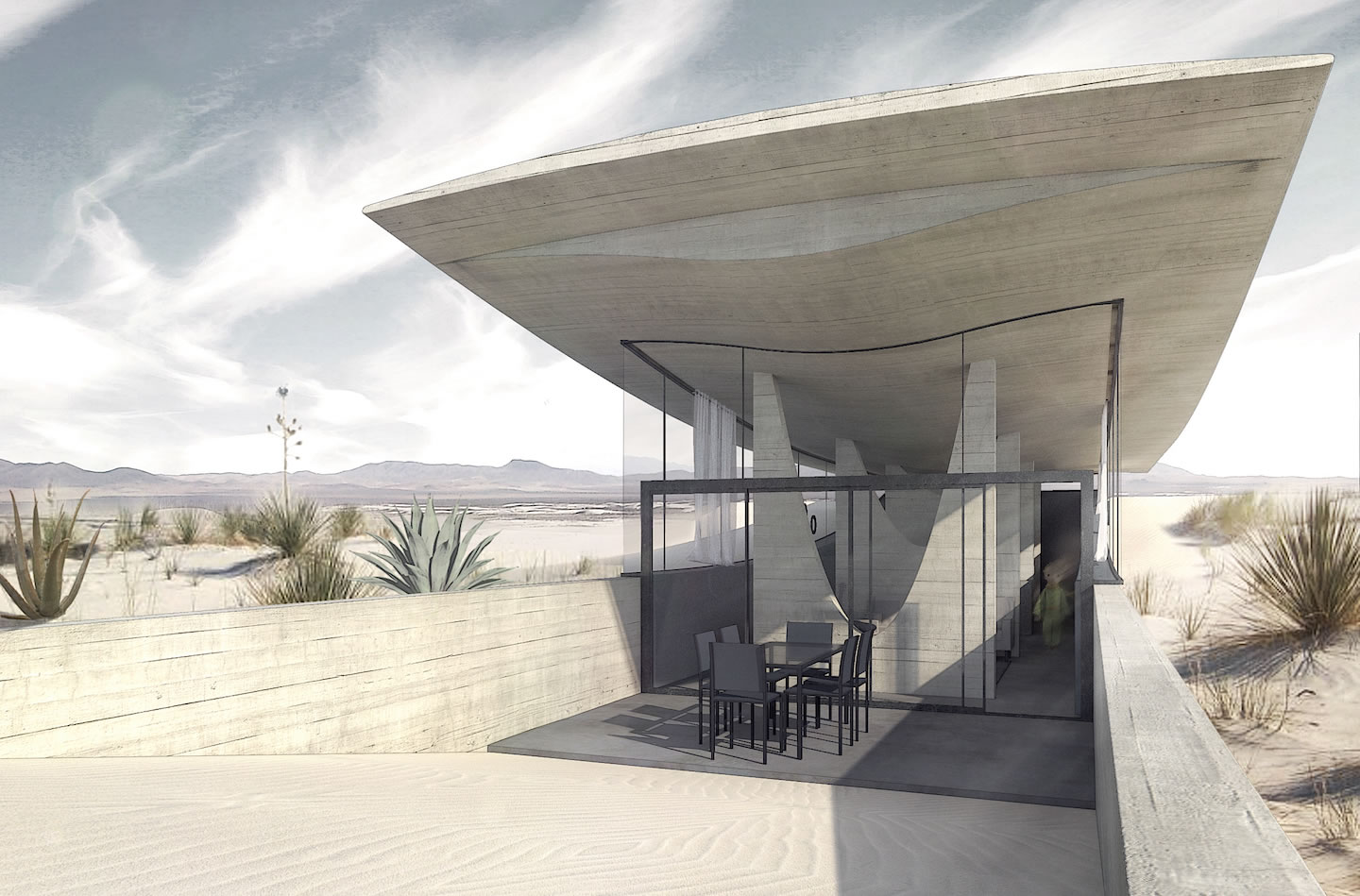 What seems to be a thin sheet at first sight happens to be a heavy concrete shell covering the whole house. This wide roof is the essence of the shelter. It rises where the entrance is, like an invitation. As we come in, we have the strange feeling of entering the skeleton of a huge animal seeking protection by burying itself into the dune. In the centre is the rib cage; several living spaces are separated by a succession of walls in which openings ensure visual communications. The size of these openings decreases as one progresses into the intimacy of the house sinking further into the sand.
The central location of the skeletal structure ensures a transparency optimised on the outer rim, on top of the retaining walls.
The traffic flows along these walls losing and regaining touch with the outside.
The inhabitant then experiences the burying and extracting as an alternation between withdrawal from the world and opening to it.