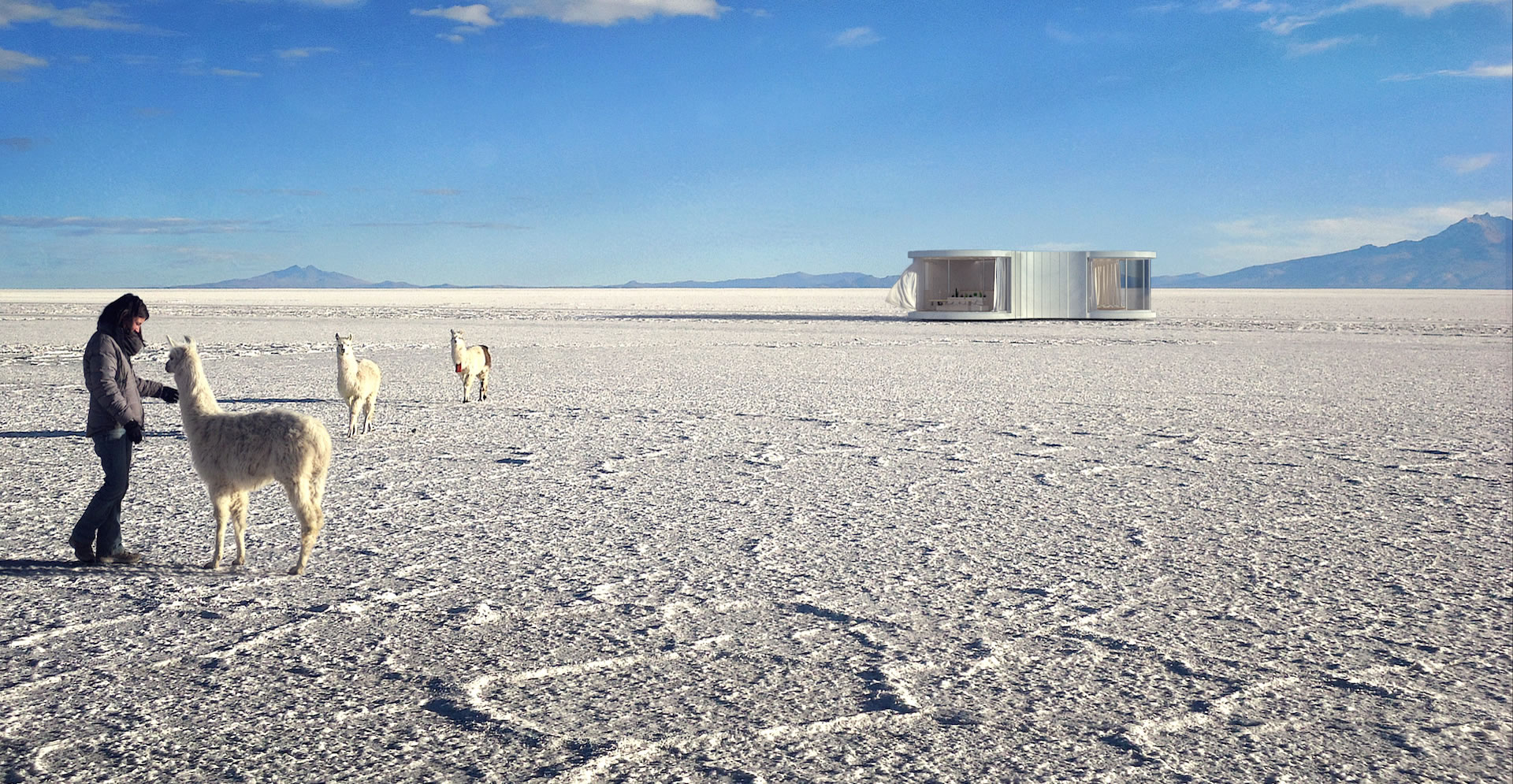 LumiShell
A cocoon in the wilderness | 2017
LumiShell is a prefab housing module intended to be implanted in the heart of Nature.
It is a comfortable cocoon that offers the sensitive experience of being transplanted in the heart of nature while enjoying the inside confort. This project was born from my encounter with Lumicene, a budding firm developing a concept of curved sliding windows.
Our fruitful collaboration fostered this small-sized accommodation highlighted by two Lumicenes, respectively housing a livingroom and a bedroom.
The whole is wrapped with a protective aluminium skin, which appears as folding and shrinking to seemingly recover the original fœtal position.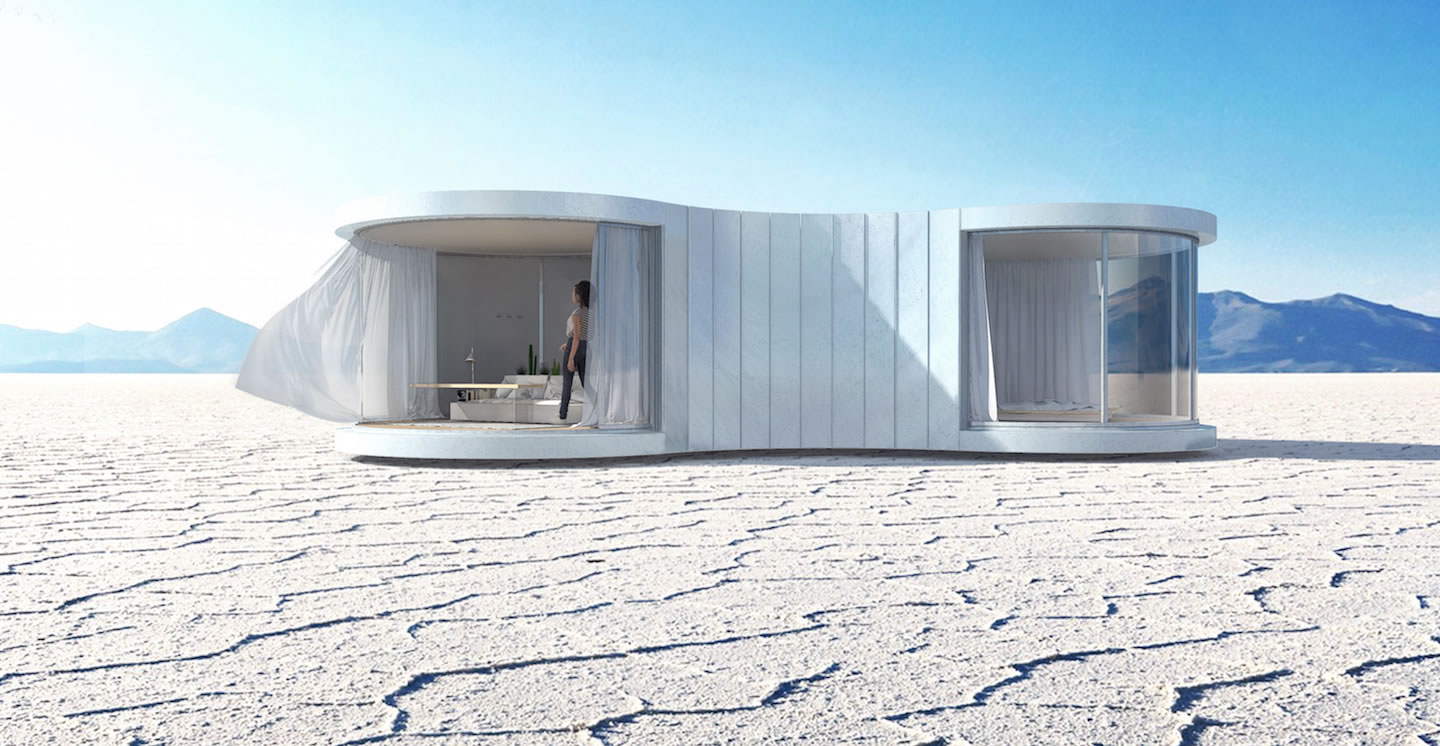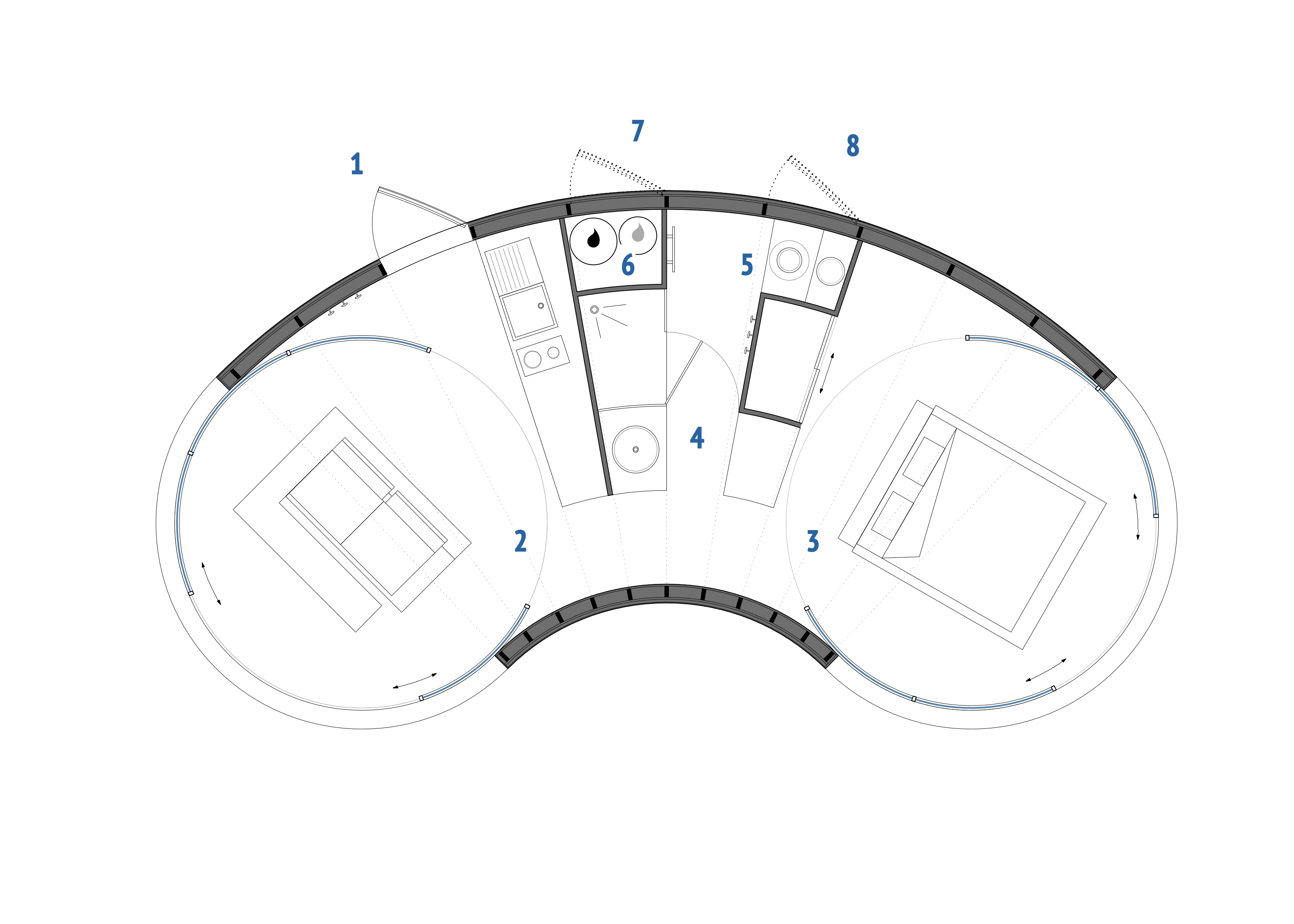 Total Surface: 40m2
1.
Main access
2.
Day circle
3.
Night circle
4.
Bathroom
5.
Toilets
6.
Rain water collecting tank
7.
Technical maintenance access
8.
Technical toilets access