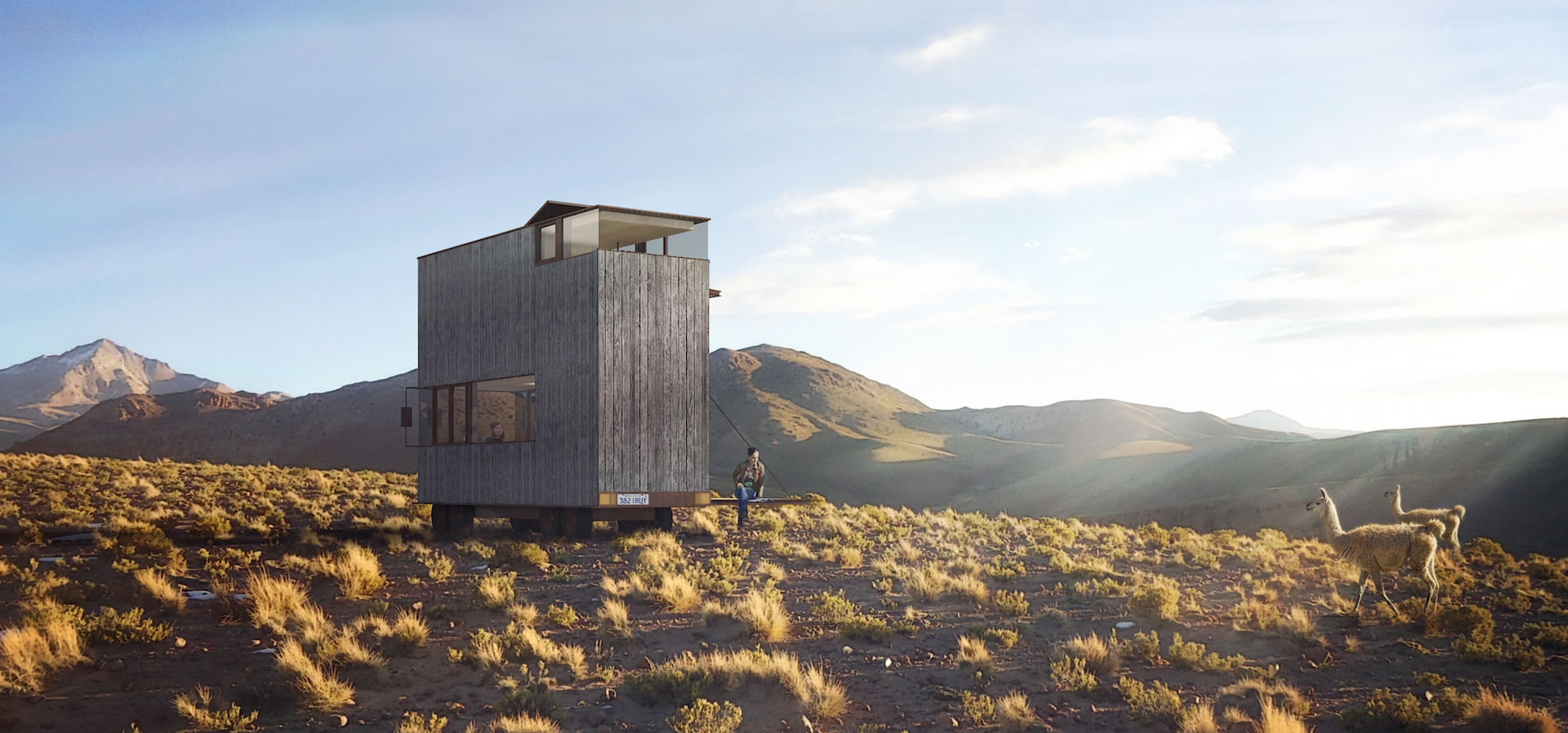 Mobil-box
Habitat nomade | Theoretical project 2016
The Mobil-box is a two level accommodation on wheels. Inspired by lorries and customised buses, it gives off a distinctive contrast between refinement and brutality: brutality given by a stern shape and an imposing ladder along with refinement of an unexpected subduing.
Its shape is minimalist; a somehow rigid parallelepiped but at ease with its sobriety. The utter simplicity of its lines turns it into a strange object, a mystical mass moving through the scenery.

Its high and narrow aspect gives it a certain ambivalence however. Depending on the viewpoint, it can appear sometimes massive and sometimes slender. Its austerity is also softened by the attention given to the details and the finishing and by the wide opening of its main facade when at a standstill.
Only then will the most opaque wall split widely into two outwards, hence doubling the habitable surface. On both levels the outside/inside boundary vanishes. It is as much the landscape becoming part of the structure as the structure displaying itself to the landscape.