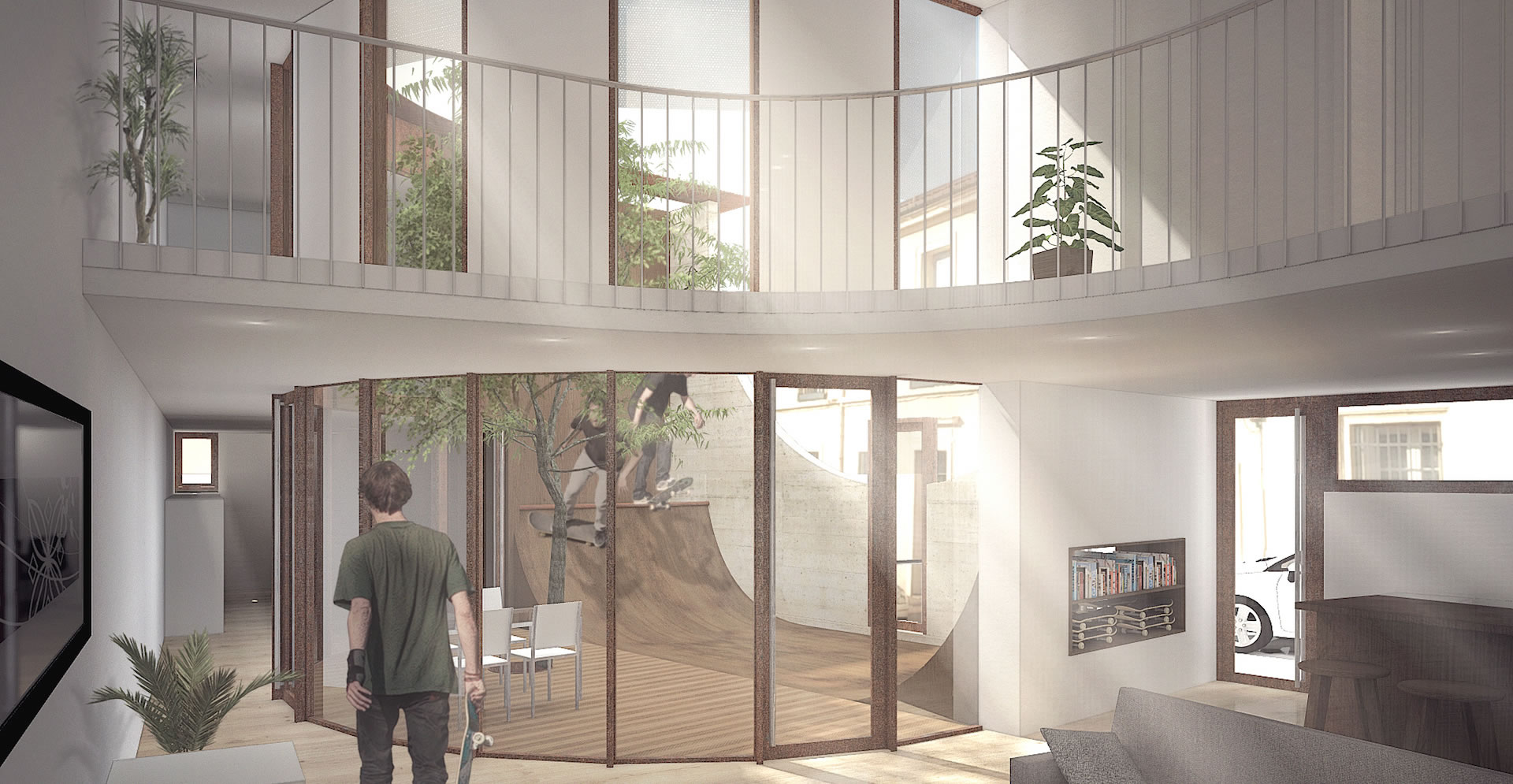 Skater's House
La maison de ville | Theoretical project 2016
The skater's house is an imaginary town house in a realistic context, when I was living in Montpellier with two other people between 2012 and 2015. The main issue with this building was a significant lack of luminosity due to the main facade facing north onto a narrow street. This project intends to solve this problem while offering a reflection on the public/private boundaries and on the importance of outside spaces in a dense historical urban context.
On that matter, it takes inspiration from the neighbouring courthouse designed by Bernard Kohn and its semi-circular patios overlooking the street. When applied to housing, this feature creates distance and improved luminosity which is greatly appreciated in the dense meshing of a historic urban centre. It also generates a discontinuity in the line of the facades, hence offering some breathing space in a residential neighbourhood where inhabitants tend to withdraw into hidden inner courtyards.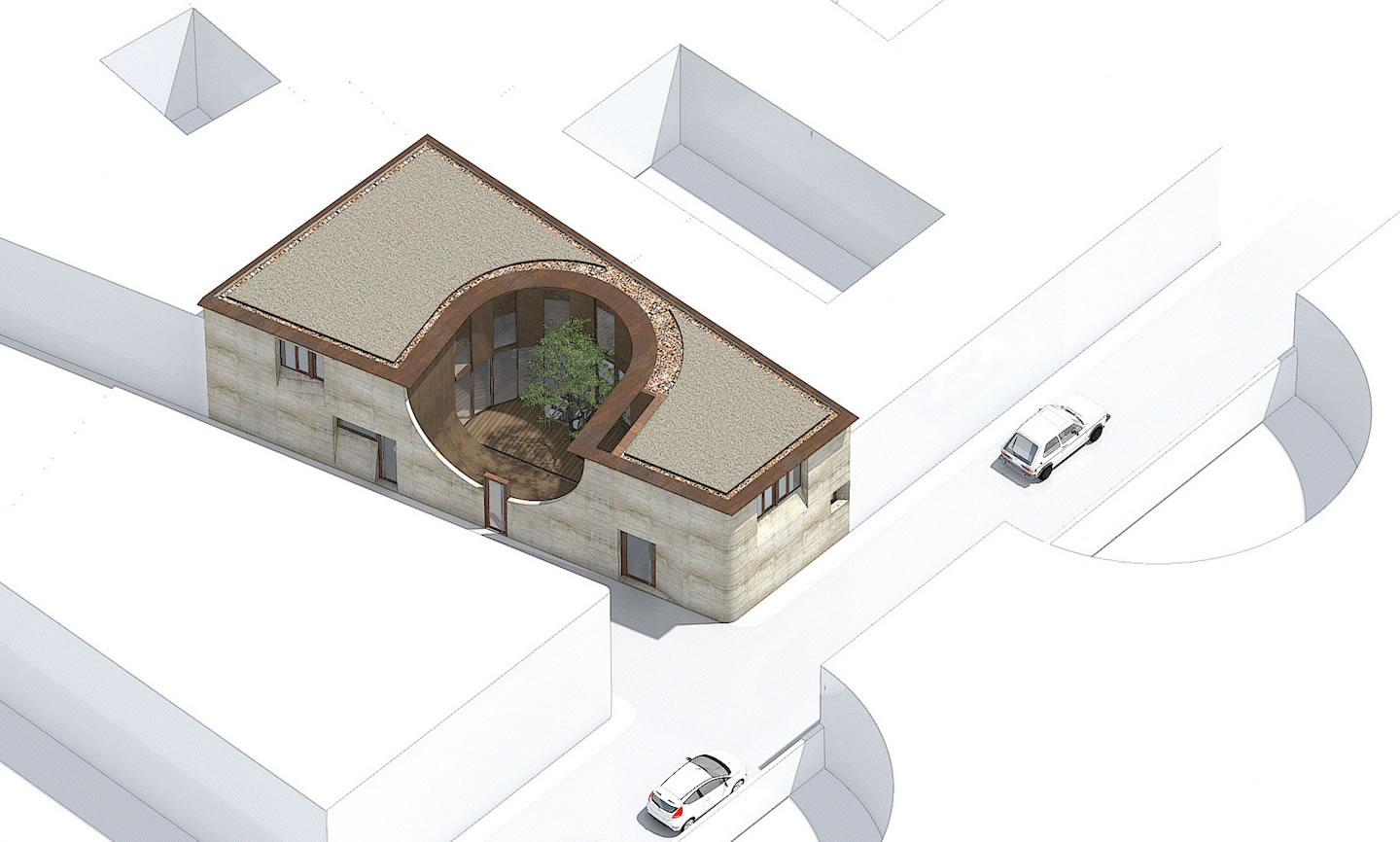 A semi-cylindrical hollow is carved out of the building to give space for a terrace with a tree. A skate ramp stands against the main wall, which is cut out in a semi-circle as a reminder of the shape. The double concavity of this space is then a perfect expression of the intended feeling of interiority. Two entrances are placed on each side of the terrace. One of them opens onto a garage and a teleworking space, and the other onto a kitchen and a living-room. The bedrooms are located upstairs and their built-in cupboards are placed along the outside wall, hence creating some distance to the street in order to avoid a too brutal connection to the city.
These rooms are accessible through a meandering mezzanine over the living room and the patio. Curves and counter-curves define the space with the whole house seeming to curl up around the central void.
The outside walls on the other hand, bring about something mineral, the robust image of protecting fortifications. However, the openings are not just holes in the walls, they are the fluid continuity of inner spaces pouring out onto the facade.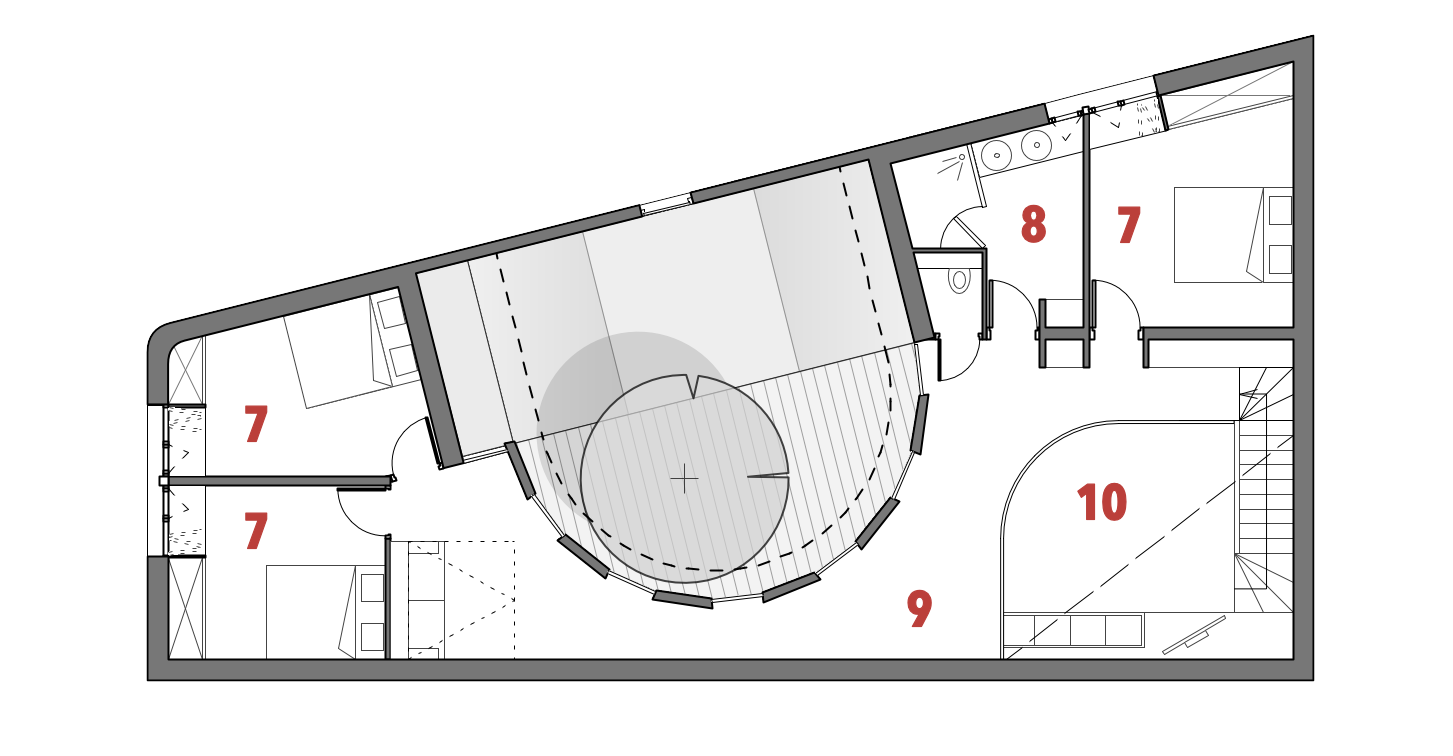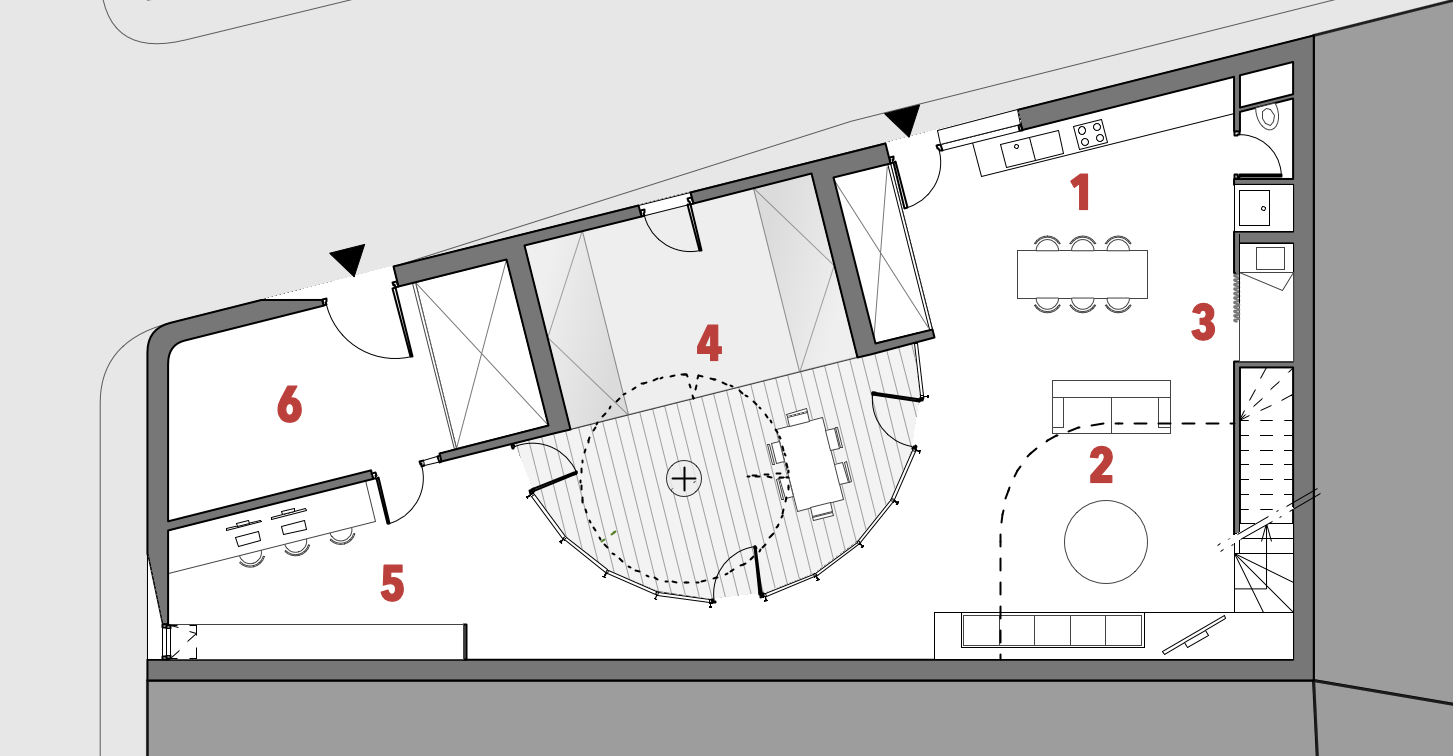 1
Cuisine
2
Séjour
3
Niches d'amis
4
Terrasse-rampe de skate
5
Espace télétravail
6
Garage
7
Chambres
8
Salle de bain
9
Mezzanine
10
Vide sur séjour